For decades, the TNG "skant" uniforms have been a source of enduring fascination within Star Trek fandom, and they remain a popular choice among cosplayers.
In this heavily-updated costume analysis, we not only explore the TNG skant's short-lived niche in Star Trek history and its relationship to other uniforms, but the bizarre construction of the skant itself.
We also examine several interesting variations of the TNG skant …
For example, did you know that the TNG skants actually appeared a few times in season two, but were always worn with trousers? Or that Counselor Troi's skant in "All Good Things …" was different from the style she wore in the pilot?
This updated analysis is also available as a free PDF download.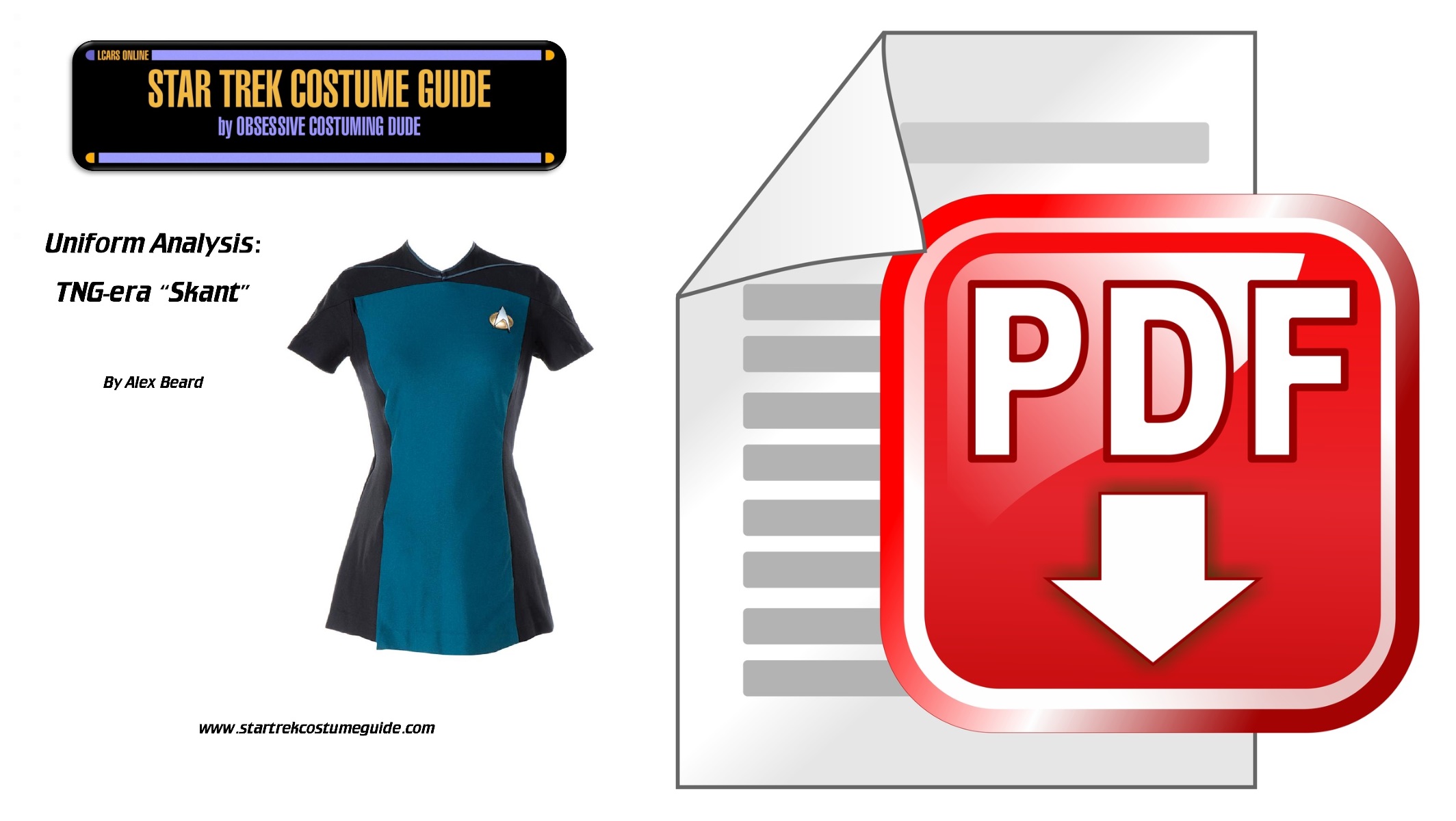 I hope you enjoy the read!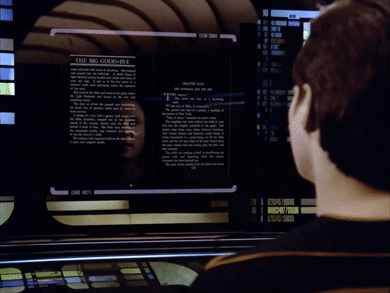 More updated sewing/costuming resources are coming soon. I suggest subscribing to my "Costume Guide" e-mail newsletter (if you haven't already) for updates.
And if you enjoy this kind of thing, please support my costume research on Ko-Fi. 🙂