Basically, this process entails pinning or hand-basting a layer of muslin to the garment and lightly tracing the seam lines with a pencil.
I did this for every single piece of the skant, even including those enormous shoulder pads!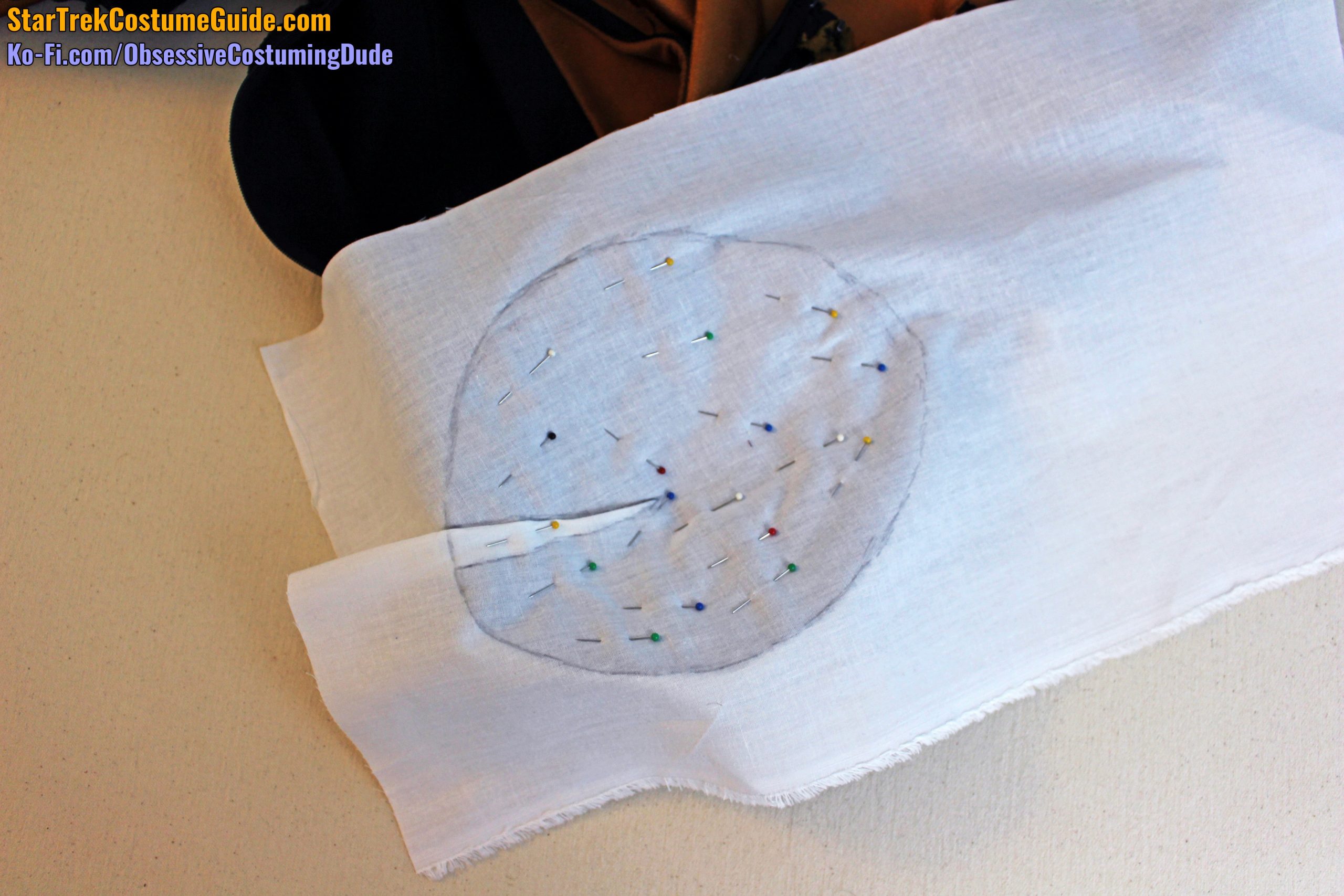 In addition to the shape of the pieces themselves, I also noted the direction of the grain, as well as all the various seam/hem allowances (etc.).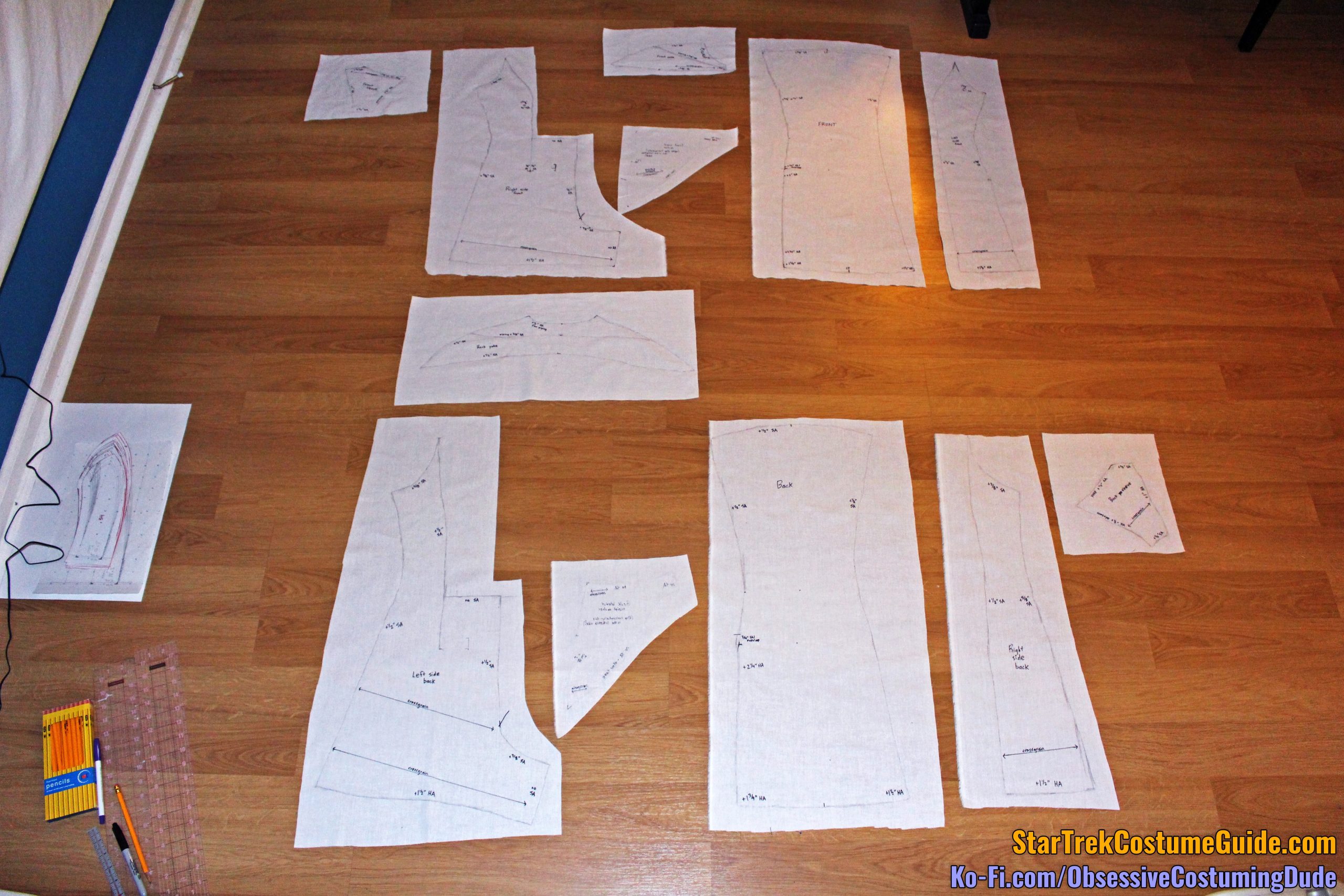 I've since had it scanned at my local copy/print shop, given it a good polish, and digitally labeled it, so it's all ready to go!
You can download my traced pattern here for free.
A few minor notes on the pattern draft:
This is a women's skant, with finished garment measurements of 36″ bust and 29 ½" waist.


The grain lines indicate the crossgrain, not the straight grain! Use the horizontal "weave" of the jumbo spandex as a guide.


I standardized the neckline/trim seam allowance to ⅜" all the way around the neck.


The front yoke originally "leaned" slightly to one side; I made it symmetrical.


The neckline trim and yoke piping pieces were extrapolated based on the length of the seam lines, rather than tracing the actual pieces.


This traced pattern is VERY close to the original, but you'll want to allow a tiny margin (say, about ⅛" in any given direction) for "human error."
That said, here's a comparison between the screen-used TNG skant I examined, and a replica I made using this traced pattern: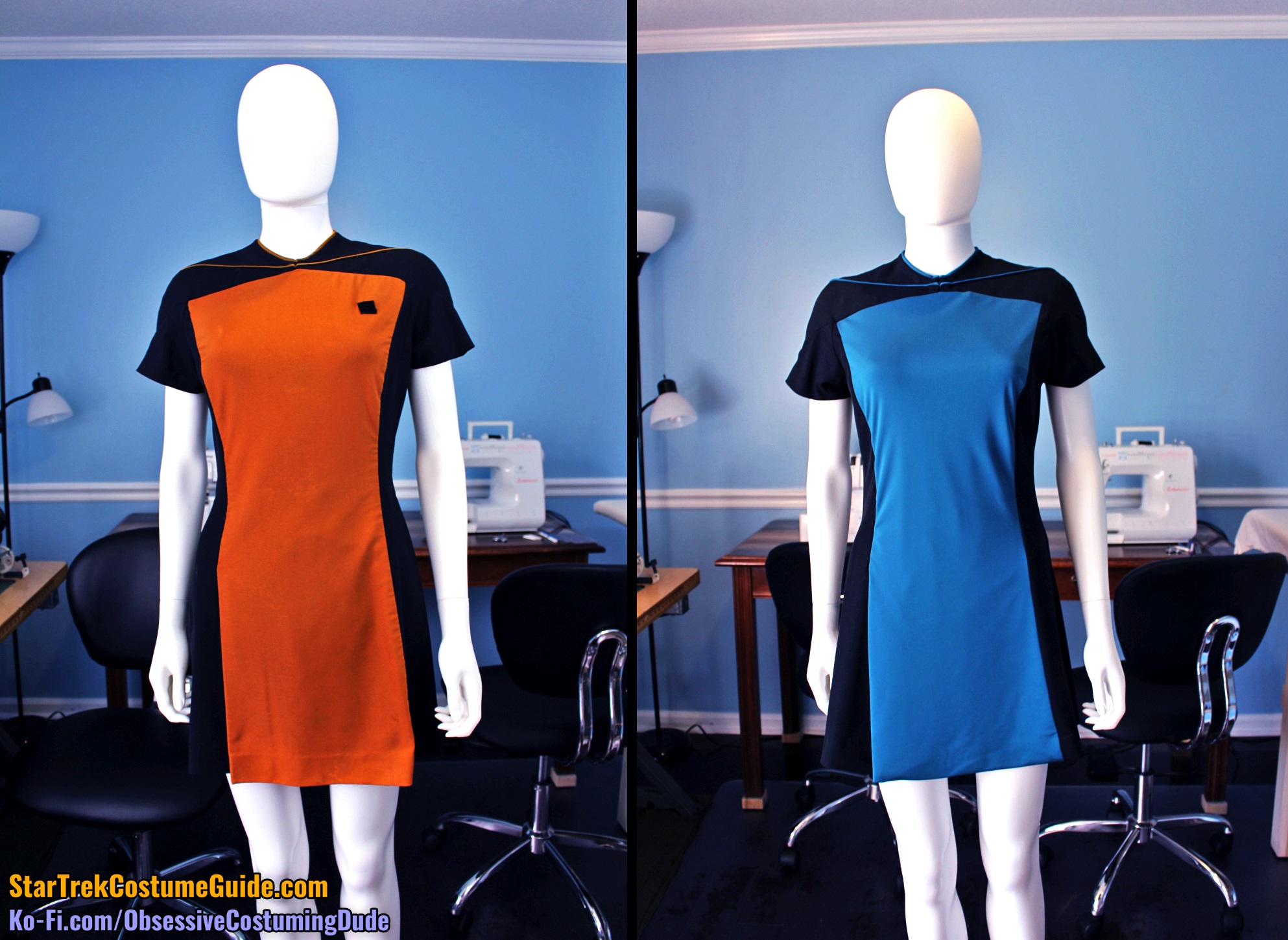 (I made the replica with a lightweight spandex rather than jumbo spandex, as an experiment and because it's what I had available at the time – hence the slightly different drape under the bust.)
Anyway, I hope you enjoy the free pattern. 🙂
If you appreciate this pattern download and would like to see more like it, please support my costume research on Ko-Fi.
Every bar of gold-pressed latinum goes toward producing more sewing/costuming resources like this, for everyone interested in Star Trek costumes. 🙂