I recently made a bunch of TNG jumpsuits for pattern demonstration/tutorial purposes, but with that accomplished I'd like to see them go to happy new homes. 🙂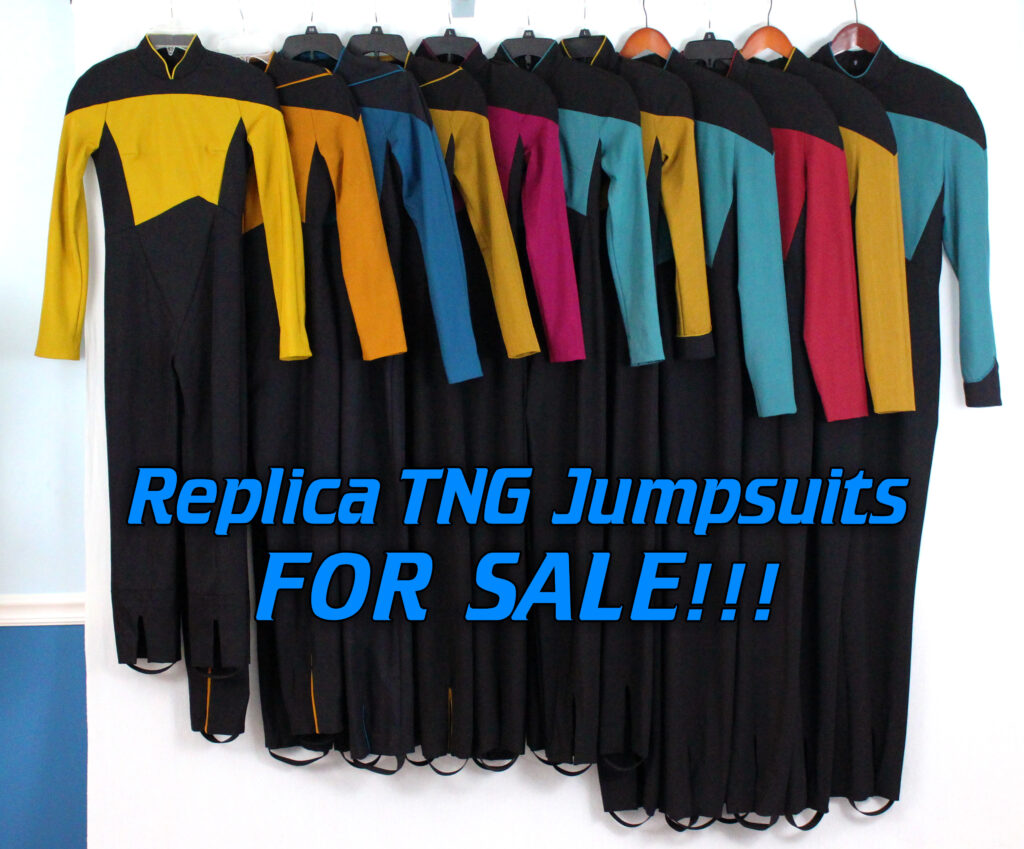 They're a variety of styles, colors, and sizes; specific measurements and details are in each individual listing.
Every jumpsuit includes a pair of replica shoulder pads to complete the uniform.
If you're interested in displaying these costumes, I'll be happy to make mannequin/dress form recommendations when possible.
Feel free to contact me via e-mail, Facebook, or on Etsy if you have any further questions about these uniforms. 🙂